The Pre-Raphaelite Brotherhood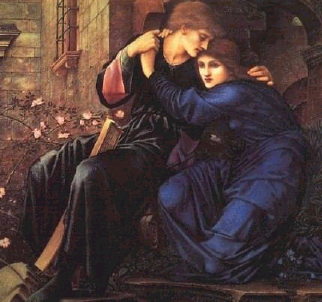 The Pre-Raphaelite Brotherhood (PRB) was a secret society composed of young English artists who -- in 1848 -- rebelled against the Royal Academy; their ideas about art differed from what was consider to be proper at the time.
Members of the PRB
The Brotherhood was led by Dante Gabriel Rossetti (age 20) and included Sir John Everett Millais (19), as well as William Holman Hunt (21). Later, other artists followed the PRB style, but they were not part of the brotherhood. After the Brotherhood was established, the following persons were invited to join, even though the Brotherhood was meant to be secret: Thomas Woolner (sculptor), James Collinson (painter), William Michael Rossetti (writer), and Frederick George Stephens (writer).
Artists Who Followed the PRB Style
Some of those artists who followed the PRB style include: Edward Burne-Jones, William Morris, Frederic Lord Leighton, Ford Madox Brown, and John William Waterhouse.
The PRB Was Trying to Bring Back Realism
The Pre-Raphaelites held the belief that the best art came before the 16th century Italian painter, Raphael -- when art lost its realistic representation of models and reality itself. The Brotherhood thus rejected the idea that the artist should manipulate an image into his (or her) own ideal vision of beauty; they paid attention to carefully and accurately representing colors and other details within their art.
Some Important Elements of them PRB Art
These painters created their art from medieval tales, bible stories, classical mythology, and nature. To obtain brilliance and depth, they used bright colors on a white background.
Irony of the PRB Art
The irony of the PRB art involves the fact that these artists -- in trying to produce realism -- actually created art with a surreal quality. Also, while they looked at Academy as arrogant, they too developed a kind of arrogance of their own -- regarding their art.